Click to enlarge image(s)
You've Seen The Original Safety Siphon (Syphon) At Home, Boat, & Auto Shows Everywhere!
Now get the Complete 4 Piece Original Safety Siphon Set at a really great price. This Original Safety Siphon set includes everything you need to safely transfer liquids. Now you can keep one Siphon Hose in your car or boat and have another one for use around your home. Or if you are like most families today, you have two vehicles. You can have one Safety Siphon in each vehicle just in case of emergencies. You'll never run out of uses for your Siphon Hoses. Come to think of it, you may need two sets!

This practical set includes:

(2) 1/2" Original Safety Siphon Hoses ....
Plus, each set includes one FREE Siphon Hose Flow Clamp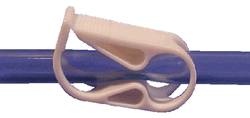 (Flow Clamp)

AND ......one FREE Siphon Hose to Garden Hose Adapter.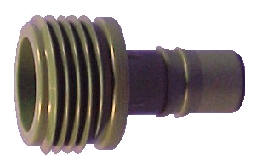 (Garden Hose Adapter)



We only carry authentic Original Safety Siphons!

Our Amazing Original Self Priming Safety Siphon Hoses are:

* Manufactured and Assembled in the USA

* 100% FDA Sanctioned Food Grade, anti-static, anti-spark, 1/2"(ID)x 6Ft. long virgin resin hose

* 3/4" diameter 100% Pure Lead Free Copper check valve (glass ball and stainless steel spring)

* Safe! Transfer gasoline, diesl fuel, kerosene, light weight oil, water, thinners, paint and more

* Fast! Flow Rate of up to 3.5 gallons per minute depending on the liquid you are transfering.

* Much easier and quicker than an old fashioned Manual Suction Siphon.

* Easily attached to any garden hose with the included Siphon Hose Adaptor for added length.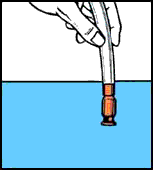 The secret to the Original Safety Siphon Hose is in the 100% Copper Check Valve which makes it self priming. Just set the copper valve end into your liquid and use a few quick strokes up and down to start the self-priming action of the Siphon Hose. When the fluid in the hose is past the level of the fluid in the tank you are siphoning from, gravity will take over. That's it, and in 1 minute flat you can transfer up to 3.5 gallons of gas and other liquids safely, without any gas in your mouth or on the ground!