Quantity Discount. The More You Buy the More You SAVE!
Click to enlarge image(s)
Best Multi Use Home Care Product Shown at Home, Boat, and Auto Shows for Over 30 Years is now even better!
Commercial Grade is even tougher & MORE Absorbent! And we have it stamped right on our shammies!
(enlarge the picture to the right to see)
These Commercial Grade Original Super Absorbent Shammy cloths are made in Germany of 100% non-woven Viscose. Viscose is specially processed to make it super absorbent, very durable, and yet stays soft and flexible! An airspun process is used that creates thousands of micro-pores that makes it absorb like a sponge and makes them perfect for auto & car care, window cleaning, carpet cleaning, swim towels, & even for a pet towel!

Synthetic Shammy Cloths have many of advantages:

Super Absorbant German Chamois will soak up & hold many times its weight in liquid, almost a QUART of any liquid! (In lab testing, the TV shammy only held 18 oz.) This makes it perfect for quickly soaking up spills on any surface, fantastic for carpet cleaning and for defrosting the freezer. Also great for drying hand washables and delicates twice as fast.
Our synthetic Shammy Cloths will not ravel or frey and can be cut to fit any size job you have.
It WILL NOT scratch even your finest surfaces. Use with confidence on marble, granite, polished metals, or that most precious baby in your garage, your car!! (don't dare use microfiber on these surfaces! Most say that in their disclaimer.)
Cleaning products will not break down the fibers in this Super Absorbent Shammy cloth. You can even use bleach (they are color fast) to completely sanitize these towels. Very important when using in the kitchen, bathroom, baby's room, or with pets.
Machine washable and air dry. The Synthetic Chamois cloth dries soft and flexible. No need for fabric softners!
Lint free. The Shammy cloth is great for window cleaning, car care, shower stalls and more!! Leaves a sparkling streak free shine.
Safe for use on all fine finishes. WILL NOT scratch hardwood, marble, granite, polished metal, or car finishes like microfiber will. See our Shammy comparisons.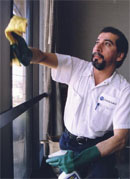 Shammy Cloths Are So Versatile They Have 100's Of Uses!!!
*Pet Grooming Towel - Groomers rave about our soft, synthetic Shammy Pet Towel. Great for drying pets & absorbing unexpected puddles!
*Pet Urine Cleaning Product - Works wonderfully for absorbing pet urine puddles. The more pet urine you can absorb out of your carpet, the less likely you are to have lingering odors. After absorbing as much of the stain as possible, dilute the stain with a pet urine cleaning product and use a clean shammy pet towel to absorb. DO NOT PRESS on the stain, that will spread it deeper into your carpet. Just lay the Shammy pet towel over the stain and make full contact with the carpet surface. The wicking action will absorb without pressing.
*Fish Tank Maintenance - Great for cleaning and drying acrylic & plexiglass fish tanks & aqariums, WILL NOT scratch.
*Laundry - Lay your hand washables and delicates out on a Shammy towel and cut drying time in half!
*Bathrooms - Use for bath mat, hair wrap, or to wash and dry fixtures, tile, tub and shower.
*Swim Towel - The US swim team uses them as body towels. Just wring it out and keep on using! Soft too.
*Auto & Car Care Shammy - Safe for all your automotive finishes. Use on cars, trucks, RV's, & motercycles to wash, dry, wax, and buff. Keep a spare inside your vehicle for cleaning up unexpected spills. If you have kids, this is a must!!!
*Boats - Nautical lovers ahoy! Our customers return again and again for these super absorbent Shammy Cloths. Great for pulling up water, oil and gas from between the ribs of your boat. Bring a supply as body towels too.
*Save a ton of money - Reusable Shammy cloths are non-toxic and will not harm your pets or family. Save your green $$$ and be green too by using a Shammy cloth instead of paper towels.
COLOR, COLOR, COLOR: Choose Your Shammy Colors Below!
(You are not stuck with the standard orange or blue and no choice.)
You may customize your Shammy set with any combination of the TEN colors listed below! Enlarge the color wheel above to see swatches.
You get FOUR XL 27" x 20" Shammies in each set, all Super Absorbent Commercial Grade Shammy cloths. These are the THICK Heavy Weight Shammies, (260 gram weight), a much better value!
1 - 1
2 - 4
5+

$

16

.

95

5 or more only $16.95/set Reflected in your cart
Customer Reviews
Best thing on the planet....
Did I say "Best thing on the planet?". Yup.
"Thank you for your excellent service. The shammy cloths are just what I wanted. They arrived here in a hurry. Thanks again."

Arthur M., Virginia, USA
| | | |
| --- | --- | --- |
| | | |
| | | |
| | | |